Private Golf Community in Fountain Hills, Arizona.
Take A Swing at the FireRock Country Club
Impeccably sculpted from the breathtaking desert landscape, FireRock Country Club is a premier golf destination that exudes natural beauty. Created by renowned golf course architect Gary Panks, FireRock boasts a meticulously designed 18-hole championship golf course. Its verdant fairways that wind along canyon washes, tee boxes perched on elevated vantage points offering panoramic vistas, and greens with gentle undulations present golfers with thrilling risk-reward challenges on each and every hole.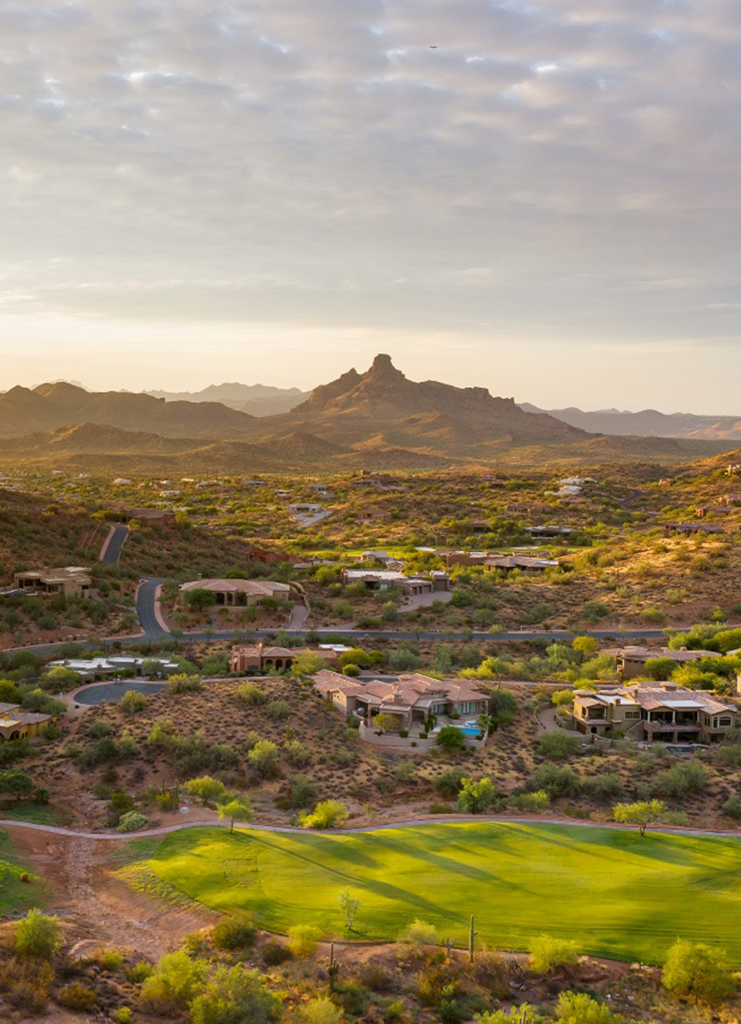 Nestled within the exclusive Firerock Country Club, the championship golf course stands proud as the first private golfing oasis in the scenic Fountain Hills area. Offering awe-inspiring vistas of the majestic Superstition Mountains, the Mazatzals, and the McDowells, this course is a true gem for golf enthusiasts seeking both challenge and beauty. The rugged mountainous terrain, combined with the stunning Sonoran Desert landscape, creates a captivating setting with dramatic elevation changes and deep canyon washes that add to the course's allure.
Notably, the par-3 second hole and the par-4 15th hole are standout features of this remarkable course. The second hole, playing into the wind, presents golfers with a lengthy challenge, featuring a large undulating green guarded by a grass bunker on the right. The 15th hole, on the other hand, demands precision from tee to green, with a strategic tee-shot to the left of the fairway followed by a long approach shot. Water on the left and bunkers on the right add to the strategic complexity of this hole, making it a true test of skill.
With its stunning vistas, challenging layout, and unique features, Firerock Country Club's championship golf course is a must-visit destination for golf aficionados who appreciate the beauty and excitement of playing in a breathtaking desert landscape.